There are a variety of reasons you might consider a Juneau apartment rental. Seasonal workers require housing for several months out of the year. Families in-between homes might need a place to stay while in transition. Or you might just want to live without the maintenance responsibilities of owning your own home.
As you evaluate how to handle your living situation for an extended stay or short-term rental agreement, here are some considerations.
Apartment rental terms and lengths to meet your needs
Extended stay hotels offer week-to-week agreements so you can adjust your stay as needed. However, if you know you'll be in Juneau for several months, consider an apartment rental. You can negotiate terms and a rental length that meets your needs while avoiding paying your lessor the convenience fee of weekly agreements.
When a lessor knows they won't have to find a new tenant again for several months, they can offer good rates and not have to worry about advertising the unit or showing the unit to prospects. Once your lease is up, you can negotiate for month-to-month agreements if your stay still has no end date.
More space like you're accustomed to
Although an extended stay hotel suite certainly offers more space than the average hotel room, it's more in the range of an efficiency apartment. While there's nothing wrong with that, some people enjoy having more space to live in. Plus, if you're used to having more space, it can be challenging to feel at home in a smaller space for an extended stay in Juneau.
If you're used to having a space dedicated to work or a music room, you'll want to have those comforts during your extended stay in Juneau. An apartment can offer that comfort. Plus, if you have family members with you, more space means more comfortable for all of you.
Your own furnishings
When you'll be somewhere for several months, your own furnishings can make it feel more like home. Plus, you don't have to get a storage unit for your belongings while you're staying in Juneau.
You can hang photos of loved ones and happy memories to make the apartment feel more like home and give it that personal touch that you enjoy having.
The right sized Juneau apartment rental can give you privacy
If you're living with roommates, colleagues or family, an apartment with multiple bedrooms can help give each person some privacy. To get that sort of privacy, you would need multiple hotel rooms, which could get expensive. And, you'd still need to congregate in one of the hotel rooms for meals or other social activities.
A Juneau apartment rental with more bedrooms can give you space to enjoy life. Even if you are living alone, having a second bedroom could give you space to set up gym equipment, have room to hang out or enjoy other hobbies.
Apartment rentals give you options to weigh your budget with your living preferences so you can choose from a studio, one-bedroom, two-bedroom or three-bedroom apartment to meet your needs.
Keep your family together while you're between homes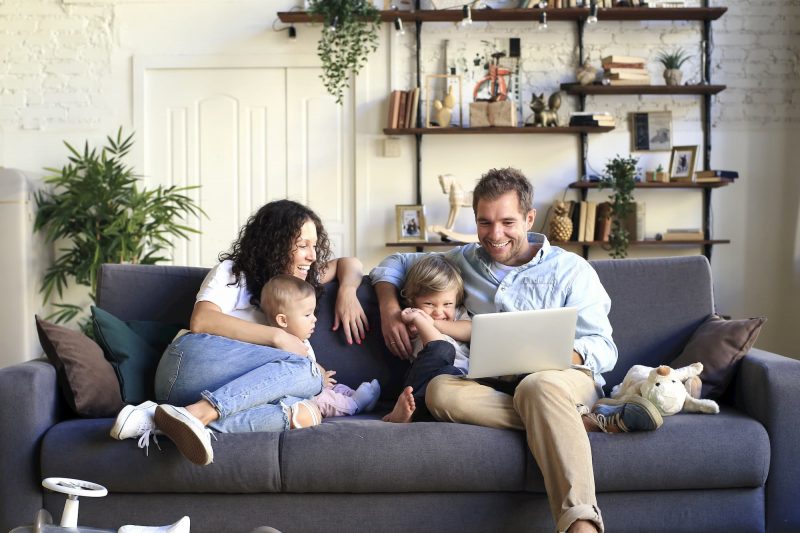 Sometimes, there is a lag between the sale of a home and moving to a new home due to contract terms. And this lag causes your entire family to be displaced for an extended stay. You'll have concerns about what to do with your furnishings and how to keep your family comfortable when going from living in a home to living in a temporary situation.
An apartment can offer plenty of space for your family and your belongings while you wait to find your new home or for the closing to be finalized.
Additionally, there are times when families fall on difficult times. A job loss, medical bills due to illness or other unforeseen financial situations can arise that lead a family to sell their home to get by. While you hope it's only temporary so you can get back on your feet, you'll still need someplace to call home.
Given the uncertainty of how long you'll be in-between homes and the need to store your belongings, an apartment rental can help you find comfort during the challenging times. Your children will still have a consistent living arrangement with furnishings and familiarity to make the space their home.
The feeling of home while you build a custom home
Taking the leap to build a custom home can be so exciting. And yet, it can also cause some disruption to your daily life. Plus, you might need to sell your current home for its equity to get a construction loan to move forward with your new build.
And while you go through that transition between homes, an apartment offers comfort and convenience. As you oversee the new-build process, you won't have a lawn to mow or home projects to prepare a property for sale. This allows you to put all your free time and attention into making sure your custom home fulfills your dreams.
Full-size kitchens
People who stay in Juneau for an extended time need a full-size kitchen. While extended stay hotels offer a kitchen, it often has smaller appliances not designed to accommodate a family or many guests. An apartment allows you the freedom to keep up your normal culinary practices with a full-size kitchen. Bake multiple items at once using a full-size oven, stock up on groceries for a few weeks in a full-size refrigerator and enjoy the convenience of a dishwasher.
With plenty of cabinet space, you can house the normal mixers, blenders and food processors you're used to using regularly to make sure your meals taste like they normally do.
Apartment rentals can accommodate pets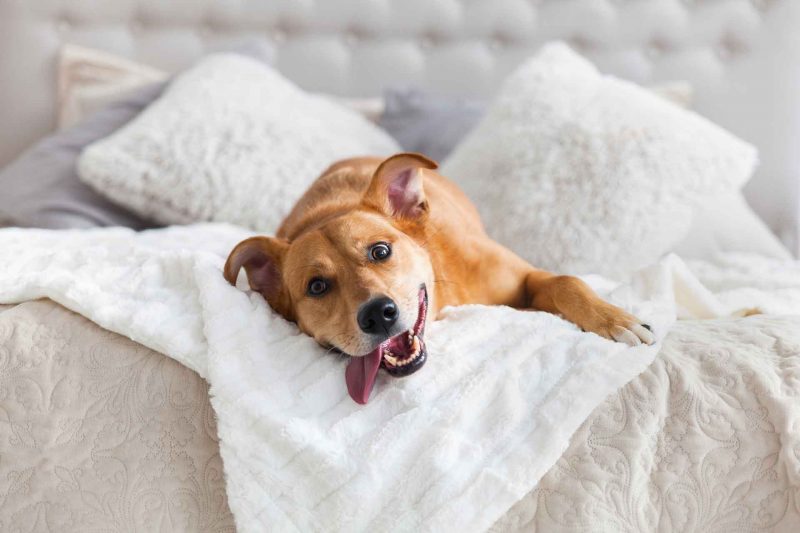 If you have a furry friend who will be joining you for your extended stay in Juneau, an apartment rental can be a welcoming environment for them. Not only do some extended-stay hotels prohibit pets, but these hotel rooms don't offer much space for your animal to play.
In an apartment, your pet can enjoy surroundings that feel familiar thanks to your furniture and décor. And with added space, they can explore and enjoy their temporary home without you having to worry about them.
Just like their human owners, pets can experience depression when their living situation changes. Make sure you consider what's best for everyone when evaluating where to live for an extended stay in Juneau.
If you're looking for Juneau apartment rentals, D & M Rentals offers comfortable and flexible living. Our options include efficiency (studio), one-bedroom, two-bedroom, and three-bedroom apartments. We also have two-bedroom condos for rent. Contact us to learn more about our excellent living accommodations.